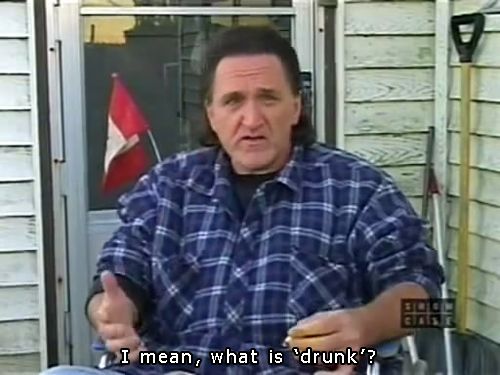 An explosion occurs at the dump and there is confusion all around. It seems like Ray died during this mishap, but the story takes an interesting turn at a later stage.
For a long time, he is portrayed as Ricky's father who raised him in the dumps. The character Ray played by actor Barrie Dunn might seem a bit unassuming, but you would be surprised to know that he is man behind all the riveting action happening on Trailer Park Boys. He is the one who initiated the group. In a way you can give him the "founding father" tag!
So what happened to Ray on trailer park boys?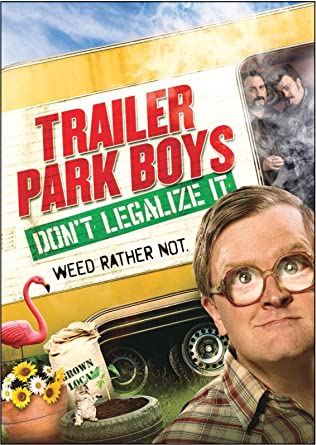 If you have not watched Trailer Park Boys: Don't Legalize It, then it is highly recommended to go for it. The movie shows that Ray dies in the explosion, but a new plot comes up later. It seems that he performed a fraud pertaining to life insurance and living comfortably in a new dump in Florida.
Julian and Bubbles do some more research on the paternity issues of Ricky and find that neither Jim Lahey nor Ray are his biological fathers. But Ray was someone who raised him, and they decide not to reveal this fact.
More about the character Ray Flower
He is a truck driver by profession and someone who plays a father figure role to Ricky. But on most occasions, he acts as an irresponsible man. However, the important point is that he cares for Ricky and that is all that matters.
His wife Tammy left him after the arrival of Ricky in his life. The reason behind her exit was never clear but it had something to do with Lahey. There were rumors about her relationship with Lahey but nothing concrete ever came out. Nevertheless, both guys make sure to find innovative ways to humiliate each other.
Ray never went to school and is projected as someone with the low IQ. His involvement with Ricky during the upbringing is minimal but still there is a lot of depth in their relationship. He exhibits a calm demeanor and manages to control the agitation during tense moments.
Ray lost his trucking license after he rammed into a post office during a drunken driving episode. Post that accident he lives on compensation and disability allowance. To claim the compensation, he describes his condition as muscle spasm that hinders his ability to walk. To gain more sympathy he moves around in a wheelchair. But he walks freely on several occasions when he is inside the trailer or with people he can trust.
In the season 2 episodes he uses a cane he uses a cane to move around. In this way there is minimum suspicion. However, Lahey takes his revenge and releases a video which shows Ray moving around freely without any help from the wheelchair. This leads to imprisonment.
He has some funny habits and one of them is urinating in jugs. This is something that he acquired during the truck driving days. Alcohol is the common factor for Ray and Lahey. Both are high level alcoholics who are willing to take risks to obtain more alcohol. He once agreed to take part in a porn movie just to have an extra amount of liquor! The funny thing is that he passed out even before the shoot could take place. In another incident he rips off the plumbing elements in the trailer to sell them as scraps and use the money to buy alcohol.
He never understands Calvinism in general but claims to be a follower. He has false notion that following this cult means you are not exactly accountable for the actions that most people deem as irresponsible. His subtle use of the religious texts is impressive as he targets people by creating guilt in their psyche so that they would help him.
For the first 5 seasons you can see him living in the mortgaged trailer. He manages to pay off the debt, but his happiness is short-lived. Ricky burns that structure down when he left the stove on. Thereafter you can see Ray living in an old sleeper cabin. In season 6 he is evicted from Sunnyvale and then lives in the local dump yard. And then we find that he becomes the trailer park supervisor after Mr. Lahey becomes a police officer.
During season 7 we find that something unusual happens. Lahey helps Ray! Ray needs to clear his DUI records and Lahey needs to frame officers Johnson and Green. Therein comes the mutual understanding. Post clearance Ray returns to his job as a truck driver. And as always, this happiness is short lived as he is again arrested in Maine for solicitation involving a cop.
So if you are still wondering about what happened to Ray on Trailer Park Boys, you need to watch the plot of the movie "Don't Legalize It" where the explosion occurs, and he is supposedly killed. But then, this scam theory comes around and we find that is alive and kicking in a Florida dump. Well, you can sign off the situation with the signature dialog "the way she goes"!