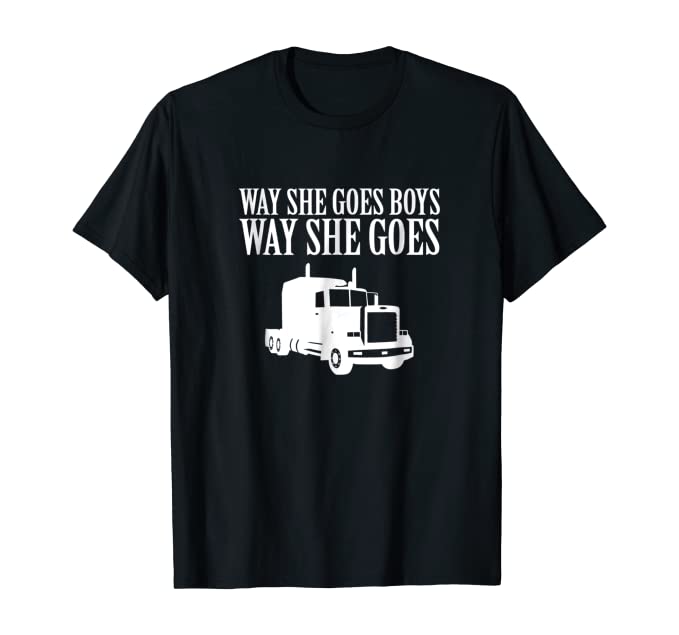 There are reasons why many of us appreciate trucker tees. First and foremost there is a trailer park connection here which is difficult to deny. On top of that the graphic print and the lines create a subtle impression. This tee is titled " Way she goes boys way she goes" which, I believe, brings about a touch of nostalgia because I haven't watched the boys for a long time now. All in all five shades are available and there is a sense of dark grounding appeal. You can order one for someone's birthday celebrations or may be as a unique Christmas gift.
The message is intriguing in case you have never watched the Trailer Park boys in any form. For those who are aware of the TPB spirit this is another reason to feel good about. 
I believe in the word funky. It is a way of living life. It does not resonate parties or extravagant lifestyles. The stuff has more to do with your attitude. There was a point when I felt quite low in life and I can confidently assert that the TPB bunch cheered me a lot. Now that things are in a better shape the humor and feel free attitude of the group occupies a greater significance. 
Ok, enough of the jargon, enjoy the tee shirt!