Rickyisms have a special place among TPB fans. Ricky might be linguistically incorrect but the phrases he utters turn out to be specks of gold.
Let us look at 5 cool trailer park boys rickyisms that one might use in favorable situations.
But keep in mind to use some form of discretion. You never know if someone feels offended unintentionally.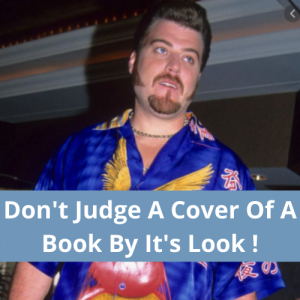 Trailer park boys rickyisms continue to amuse
In most cases the phrases arise due to slip of tongue. The extensive use of alcohol or drugs might be one of the reasons. Indeed, no one can stop him.
But fans love it! And that is all that matters. These phonetically similar phrases have their base derived from something completely on the logical side of things (full of deep meaning sometimes) but they have no meaning at all. So, in a way Ricky is a linguistic champion and alters phrases at will.
And his logic is enough to shut the minds of most experts. You want him as a colleague or as a fellow student in class!
Some more examples
These are cleverly constructed cheeky lines.
He will say "Passed with flying fuckin' carpets" instead of "Passed with flying colors".
"Pick someone your own brain size" instead of "Pick on someone your own size."
"Let Pylon be Pylons" instead of "Let Bygones be Bygones".
This kind of comedy is sleek in nature and some might find it hard to accept. But in my experience, it kind of grows into you. And once you get the hang of the acquired taste it tastes awesome every single time.
2 types of Rickyisms that you may find
He fiddles with the whole phrase and twists the meaning of the idiom. For example, instead of saying "Bury the hatchet and burn the candle at both ends" he will say something like "Burn the hatchet at both ends"! If you happen to come across the subtitle of TV episodes, they will offer unlimited content for TPB memes and Rickyisms. I guess the whole series embraces this concept. A bunch of guys with no sense of guidance or direction create magic on screen.
In this segment Ricky will utter an incorrect pronunciation (Intentionally or unintentionally). Baby wipes become baby whip, Badminton converts to bagminton, Decals are decnals and so on.
It takes time for some to connect with this style of comedy. And then there are those Canadian references. Once you get the hang of it, the magic stays on forever.
Is Trailer Park Boys the greatest Canadian comedy series?
This long running mockumentary has now acquired cult status. Characters are now icons and most scenes have a separate fan base. Every Episode adds to the list of memorable events which is fantastic as well as mind boggling.
For many fans Ricky is the pivotal character. His dialogues are global memes. But the contribution of the entire team is breath-taking in a nutshell.
It would be impossible to list out all the Rickyisms from the episodes because there is so much content to grasp.
The one line which I find hilarious is "What comes around is all around". This makes my mind spin, and the listener is equally mesmerized.
Here are some solid reasons behind the rise of the TPB group
Their comedy is subtle. Subtle comedy is hard to script but the results can be fantastic.
There are many Canadian references which create a different kind of connection with the North American audience.
Though they are misguided characters, but their actions are very much grounded in nature. This closeness to grassroot reality ensures that they have the support of a large audience.
Frankly speaking, there is no other series scripted in this manner. Show this is something very new and it could have backfired initially. But as we see now this unconventional comedy is a hit
How can fans feel the spirit?
The easiest and perhaps a low-cost solution would be the merchandise section. My collection of shirts is no fortune monetary wise but provides a hell lot of satisfaction.
If you are a Bubbles fan a pair of nerdy glasses would be a good start. It also forms a great Halloween gift. And you may pair it with different costumes for good customization effects.
In case you are feeling a bit more adventurous, the I am the liquor shirts offer bold paths to creativity. However, be ready for some criticism from the senior generation. You might not behave like Mr Lahey but sometimes people get the wrong impression. But it is a great weekend party outfit for sure where you can impress the peer group.
The plethora of options makes it difficult to pinpoint the best choices. There are some standard options like Ricky houndstooth shirts and Bubbles & Kitties merchandise where one can start without any budgetary hesitation.
You can't have a number one
Among the hundreds of Ricky sums in existence you cannot place a single gem on the pedestal. What you can relate to becomes the best Rickyism in the trailer park boys series. Put on the TPB spirit and use the quotes with ease. You might gain a set of unconventional friends!
Click here to go to top of page