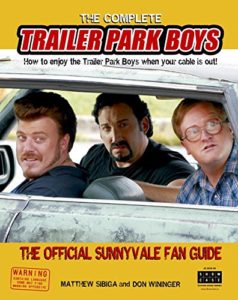 You can never get the style wrong, or for that matter, even the attitude. There is a subtle underlying charm among all the member of the trailer park boys unit. You talk about Ricky or Bubbles or Julian or Mr. Lahey etc, the list goes on. It might not be possible to identify with all of them, but there would be at least one personality that resonates with  your emotions.
No wonder that their shirts are huge hits among almost all age-groups. If you are feeling down and low in life, take out the "Bubbles and KItties" print and blow away the blues. I have also learnt a kind of humorous never say die attitude from the boys. You might not learn the attitude if parents try to guide to you but you will imbibe the qualities when the TPB movies show you how to do so.
People say that success and humor have a deep connection, but I also feel that failure and good humor have an even deeper relationship. When you are down and out and crave for some real good feelings, the importance of humor takes the whole new meaning. And it is not that you have to shout out some jokes to get the message clear. Take for example, the TPB quotation shirts. One look at it and you know that it has sunk somewhere in the system!