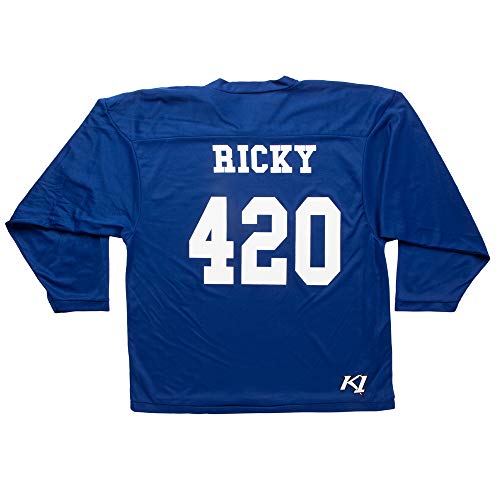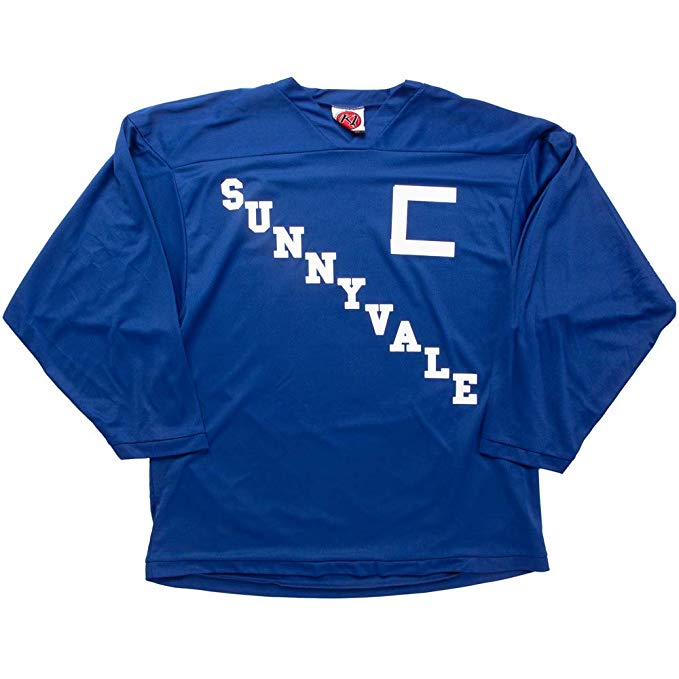 The official Team Sunnyvale street hockey jersey has 420 printed on the back side. This one is for the Ricky fans. The fabric is polyester and presents a scintillating shade of blue.
The jersey is pretty. You can wear it in a game or during casual outings. Wearing a jersey during get-togethers might feel odd but you are displaying the fan merchadise, so everything is fair.
As evident a large size provides a better fit. Alternatively, you can order two sizes and keep the best fit option.
The jersey looks straight out from the movie and the printing gives a high quality feel.