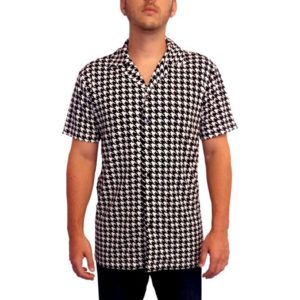 My dad says that this kind of clothing line does not work. He shows me one of my trailer park boys t-shirts and explains the demerits of wearing such designs in academic places. I guess its all about the impression that I provide ( in his eyes).
On the contrary, the number of apparels and the prints keep growing on. I recently checked into Amazon and found some fabulous houndstooth shirt offers for the Halloween season. So why are so many varieties come in? It is because the public likes it. My parents think that it is a kind of not so appreciable comedy that the boys provide but I guess they fail to recognize the talent and the humor which this team dishes out year after year.
Watching a movie does not mean that the person will conduct himself in the same manner in real life. I guess it simply brings in more fun in life.
I wonder why people insist on living like a serious dude all the time. I can't find the meaning in it. Utter some Ricky quotations under your breath and move on.