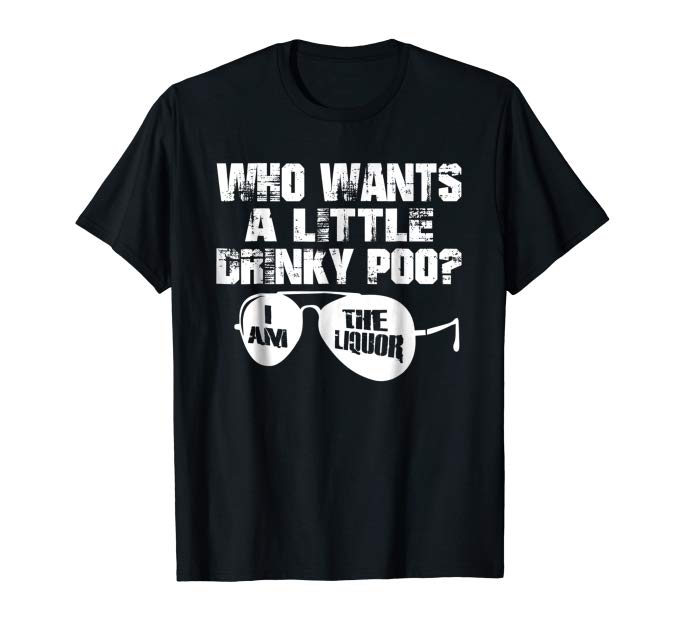 Who likes a little banter on screen? I guess everyone! The banter is now printed as a direct message on the shirt. The caption on this "I am the Liquor" t-shirt says; " Who wants a little drinky poo? A bit awkward upfront but the trailer park boys are bound to surprise and there is no fun without a little poking out moment.
When you see the design that words stand tall on the face. So tall that sometimes you might have to feel the scrutiny filled eyes of the onlooker. Most people will laugh alright but some provide those cute glaring glances that you as a fan love to sketch in the mind.
Sceptics might not be able to percieve the true value of such quotes. However, if you are a fan and looking for some more action the Liquor style shirts, this piece will surely enhance the repertoire. The year ending season demands some extra dose of fun! Who knows you might stand out in the crowd.
By the way, there are six shades available in this line. Personlly, I love the black and royal blue.